I did thats who :D
Managed to get into the Diablo 3 beta thanks to my friends over at Diablo Expressions which by the way are currently doing beta key give aways at the moment. So rush on over there if you want to win a beta key as well.
Here is a screenshot proving i have beta access :}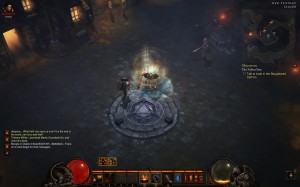 Moogle#6806 is my battletag is anybody wants to play with me ingame. I'm usually available sometime between 8:30am to 12 Midnight on the weekdays.