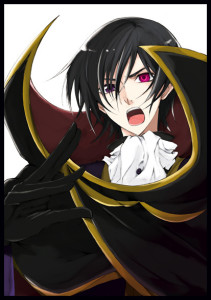 Introduction
Hi, I am Moogle Stiltzkin an avid fan of anime, games and tech stuff. I also enjoy reading fantasy novels such as Robert Jordan's Wheel of Time, George Martin's Song of Ice and Fire, and Tolkiens Quenta Silmarillion/The Hobbit/Lord of the Rings.
History of how i ended up creating Mognet
I started web designing sometime around 2000 if i remember correctly. My first website was hosted on a free web hosting Tripod service. The site was about my Triple Triad Online club  which i was playing at the time. I eventually rose in status to be an admin, but eventually i lost interest in the game and started to do other stuff such as anime distro.
The anime distro project was for a few different websites which i either helped others with e.g. forum administration, funding the project, or setting up the site. I started out from scratch as just a regular member, then a senior member, then moderator, then site designer/administrator, co-founder, to eventually becoming my own sole founder of my own website.
What is my motivation for creating Mognet
From my experience, i've found it enjoyable being in control of my own forum/comments/shoutbox, as i can moderate according to my own personal ethics of what i consider is appropriate behaviour on my own website/forum etc. It's also fun that i can add features which i think would be a great addition to the website to make it interesting for myself and others.
If you have noticed, i added features such as terms of service, contact form, recaptcha, shoutbox, paypal donation meter, qr code generator and a whole lot of other useful stuff to empower visitors who come to my site so although they are just regular visitors, they have some very useful tools and info to use and look at.
Of course despite all these fancy tools, it always comes down to the site content. Although i do at times try to make it interesting for my viewers to read or download the content, this site is mostly my personal blog as an archive of sorts of interesting stuff i may want to refer back to later
Also it's sort of a hobby to me to building my ideal website.
Why is it called Mognet ?
Well Mognet came from Final Fantasy 9. It's a mail service by Moogles standing for Moogle Network, hence the shortform, Mognet. I'm a big fan of the Final Fantasy gaming series, and of Moogles, so it is no surprise why i picked Mognet as my site name, because out of all the Final Fantasy game series, FF9 was most famous for having a huge Moogle presence.
Summary for what this site is about
In summary, my blog is just for me to share what i find of interest, whether it be anime, general gossip, news, guides, and other random stuff i am interested in reading about online.
How to contact me
If you need to contact me, use the contact form, or just email me at
Alternatively, you could also use the shout box which is a live real time chat. I do look at it from time to time.